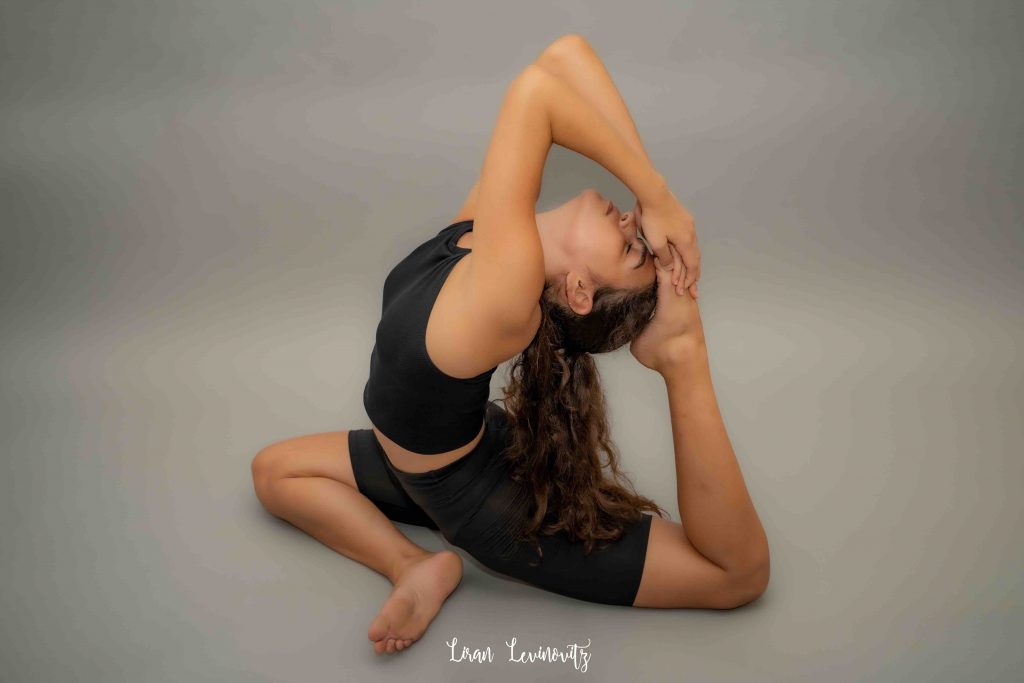 My encounter with yoga practice in 2015, during military service, I will never forget. It happened in the most coincidental and most accurate moment of my life's journey. From the first moment I got on the mattress I fell in love with the sensations of the body, the awakening of the mind that was happening inside me. I realized that this was my way of finding the peace and balance I was looking for. There are not enough words to explain what yoga has done to me, as magic has changed a lot over the years. It brought out the best in me, loosened me up a lot, and I just wanted to discover and practice more and more. I remember waiting anxiously for every Friday to go home and practice.
There is something in the movement without many words that clarifies so much within us. Yoga strengthened my self-confidence and allowed me to feel infinite. It is a tool for strengthening the body and mind, a tool for clarifying thought and vision, a tool first and foremost for ourselves.
During the big trip after the army I realized I wanted to spread the good I got and learned, I realized that my goal is to give. "Gave" a word that can be read from both directions the same meaning – he who gives receives, and he who receives gives – this is a two-way route.
I did the teacher training course with Obi Lifshitz for two years in 2017-2019 and at the same time I started teaching in Raanana in different and private studios.
In 2019 I deepened into more courses in the world of mindfulness, aromatherapy, yoga for children and more.
I have taught in other places in Israel and abroad and today I live in Tel Aviv – a physiotherapy student and yoga teacher.
I am excited by the new path that is being created here and invite you to give me the opportunity to walk with you on your journey in this world.