Yoga Teacher Training
Ashtanga & Vinyasa
Yoga Levontin
Oct 2022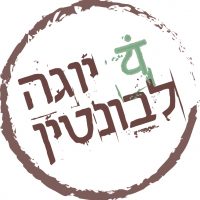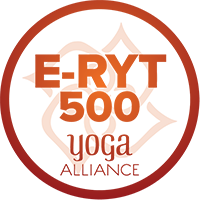 .
Do you want to deepen your practice?
Do you want to share the gift of yoga with others?
Are you a yoga teacher looking to take your teaching to the next level?
.
Yoga Levontin Teacher Training Course seeks to bridge the gap between traditional yoga and contemporary knowledge, teaching yoga today as it once was – a holistic practice of body and mind. Whether you are looking to train yourself as a teacher or deepen your personal practice. Whether you are looking to improve your teaching skills or philosophical understanding, the Yoga Levontin Teachers Training Course will allow this. The course will give you the knowledge, confidence, and skill to teach in an authentic way and enrich your personal practice.
Since learning is a process, we chose to build the course as an annual one. This choice will allow you to deepen within the yoga world and finish the course with all the tools and with complete readiness. A flower does not grow in a month, a tree does not bloom in three, and becoming a yoga teacher is a process.
The teacher training course will teach you to be a teacher but before that, it will teach you the depths of yoga. During the course, you will be exposed to different levels and elements that will deepen and enhance your personal practice. Our broad and holistic approach incorporates a solid foundation in yogic tradition and philosophy while encouraging integration and connections into modern Western life.
During the Teacher training you will get a solid training combined with thorough understanding of asana techniques, anatomy, adjustments that, the energy system of yoga, (chanting), philosophy, Ayurveda and principles of teaching.
The course was carefully designed for practitioners with experience who want to deepen their practice, as well as for those who want to become teachers themselves.
Following completion of the course. all the assignments and final exam you will receive a Yoga Levontin certificate as and be eligible to be registered with yoga alliance. 
An advanced 500 hours yoga alliance course to deepen the practice, teaching knowledge and teaching skills will be opened after the 200 hours course. It will include assisting, viewing, practical teaching and more
The course is intended for experienced practitioners who are interested in deepening their yogi knowledge and add layers to their personal practice as well as for practitioners who want to learn how to teach yoga and how to deliver this powerful knowledge to others.
Netta Barnea – Lead teacher
 Holds an MA in Dance, director and owner of Yoga Levontin. Netta had the honor to learn and practice with Paul Dlhgn, Maty Ezraty, Richard Freiman, Sharath Jois, Eyal Chechanovski. Ashtanga Yoga practitioner since 2002 and teaches since 2007. Netta believes in intelligent and personalized teaching which fosters and encourages the student to observe, listen and accommodate the needs of the practice. Netta is one of the most experienced Ashtanga teachers in Israel especially Mysore style practice and specializes in assisting students to find their own practice.