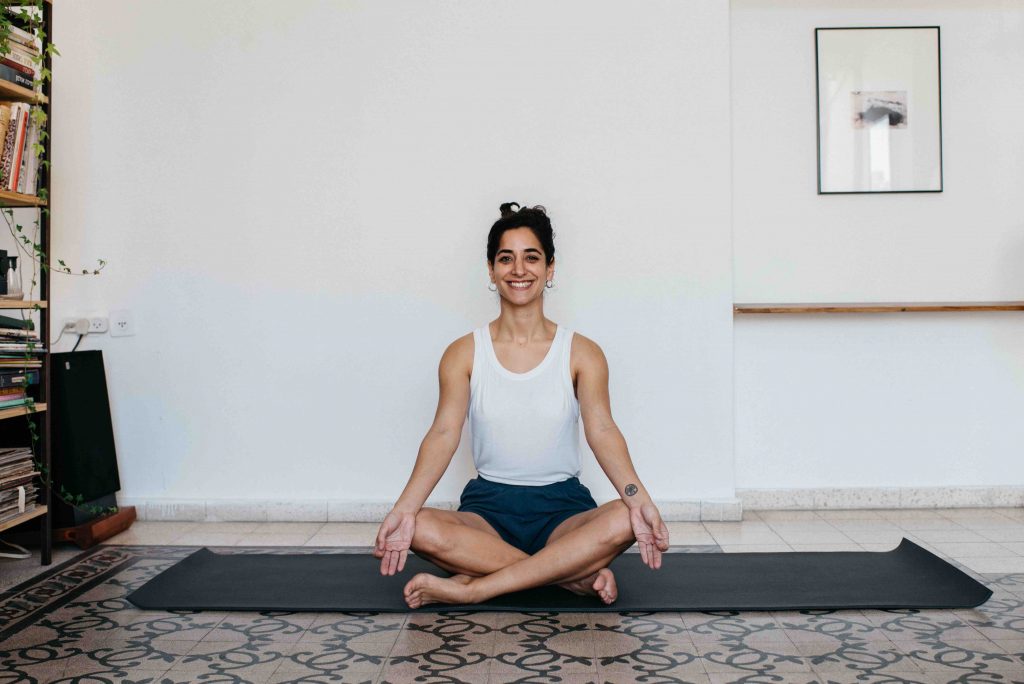 I came to my first yoga class as a participant in 2010, a discharged soldier suffering from chronic back pain.
Rumors came to my ears that practicing yoga could help and it pushed me to go and try. A minute into the lesson, and I realized that the potential healing is far beyond my aching back, and that I am entering the process of exploring the physical, mental body and everything in between.
I fell in love with the idea that alongside strangers in the room, I can experience such a powerful and intimate experience with myself, and at the same time be part of a group experience of people who together drive the energy within them, in space and in the world.
Over the past decade I have studied with a number of wonderful and talented teachers, many in the country and some in India. For the past 5 years, my teacher has been Neta Barnea, with whom I acquired my education in yoga teaching. The teachers course lasted a year and was a great gift for me. I've continues my yoga education with Netta and am now a certified 500 hours.